Ways to Wear : Printed Pants
I always love to have a statement piece in my wardrobe. My most recent staple piece purchase were these printed wide-leg pants from Zara. A statement piece is fun, but they're even better when they can be worn multiple ways. A lot of people shy away from buying pieces that are little more "loud" or out there because they think they won't be able to wear them much. Though that may sometimes be true, I wanted to use these polka dot printed pants to show you multiple ways that they can be worn, for multiple occasions!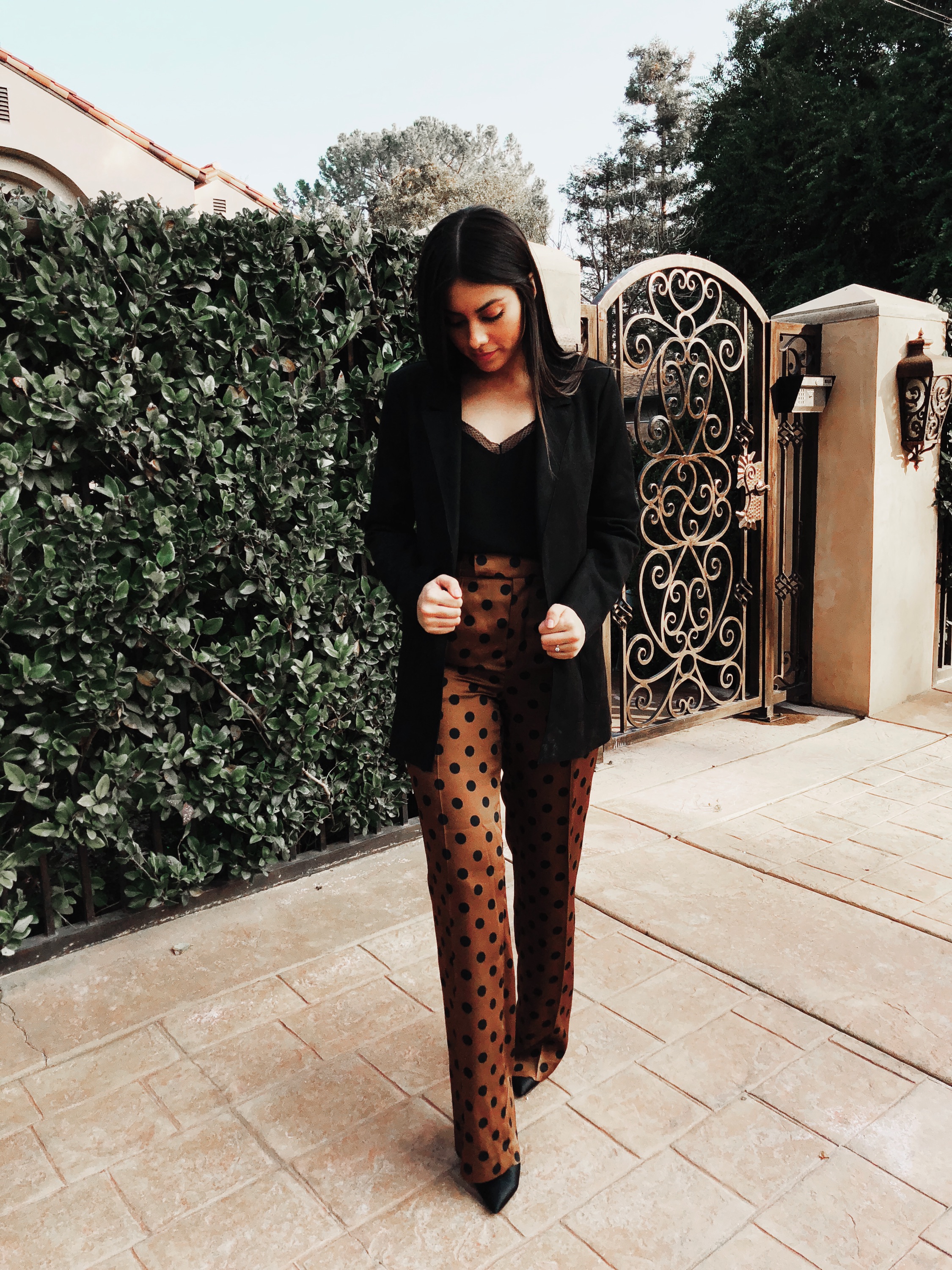 Add a little fun to your work look by swapping your typical slacks for something printed.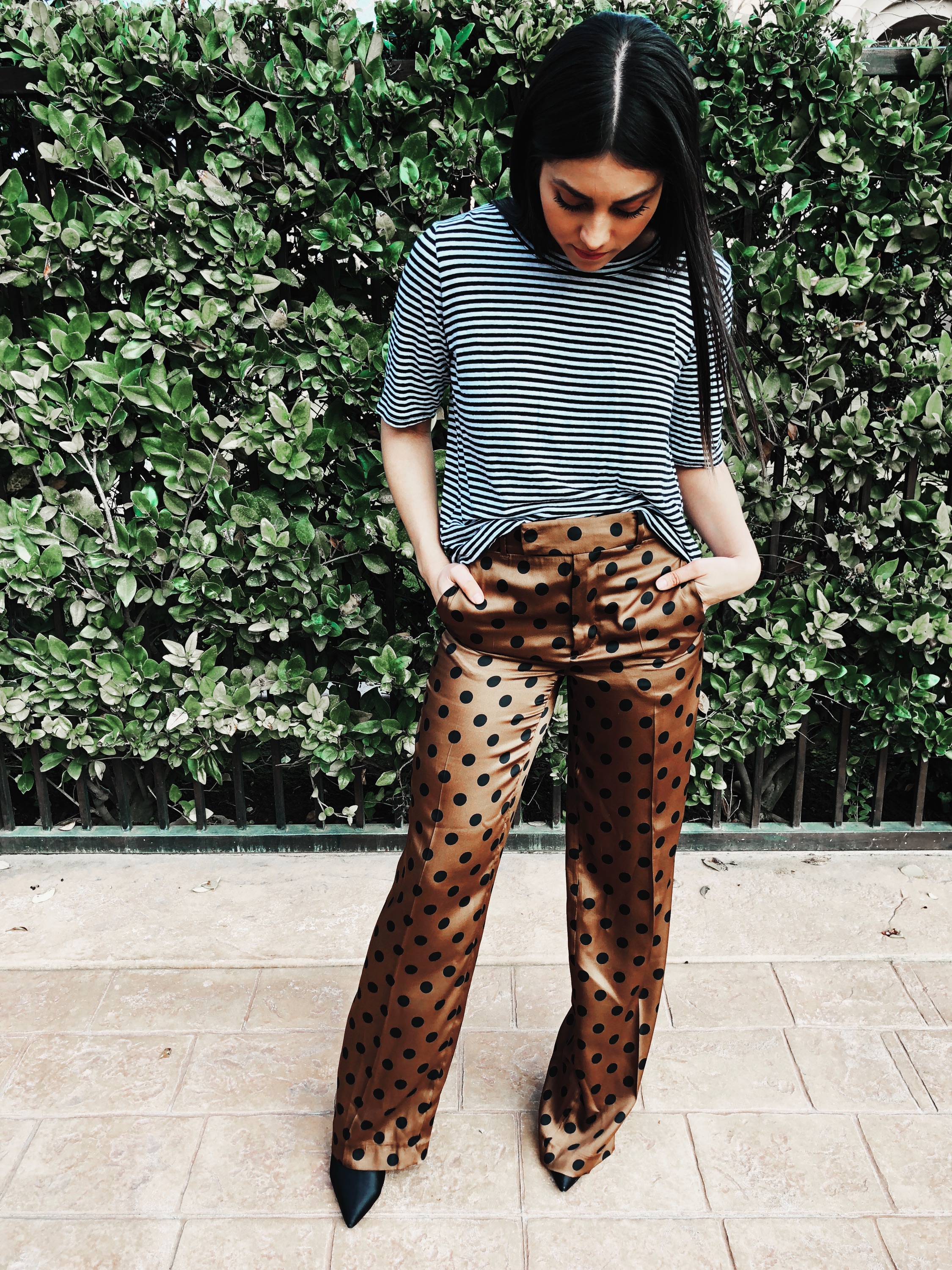 Make plans for a casual dinner with friends and do a little print mixing. Polka dots and stripes are always a fun combo. Keep the colors neutral like I did, so that you don't look too "loud".
A classic which blouse can be paired with just about anything. Yes, even polka dot pants.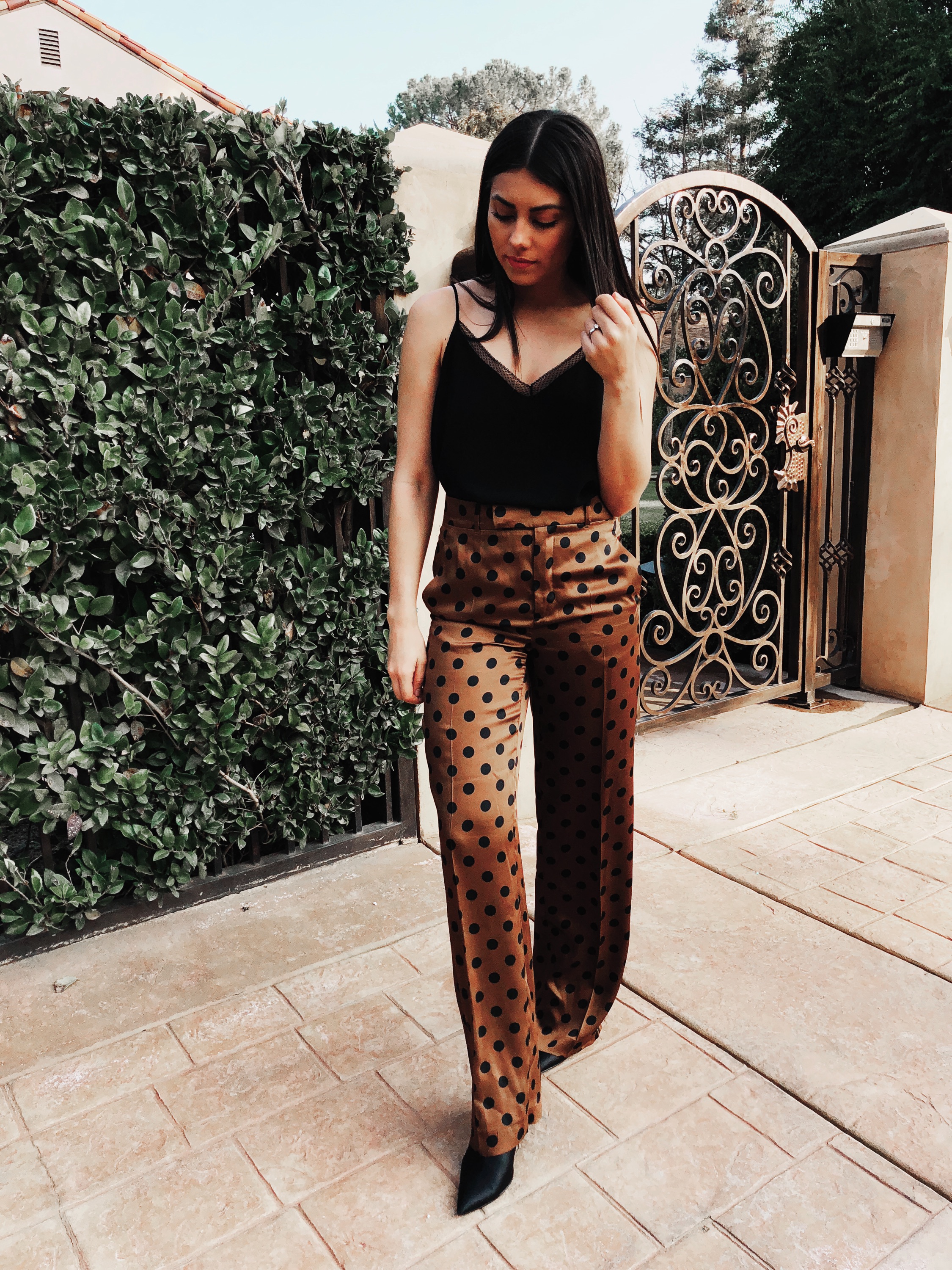 Loose the blazer (from the look above) and take this look from desk to date night.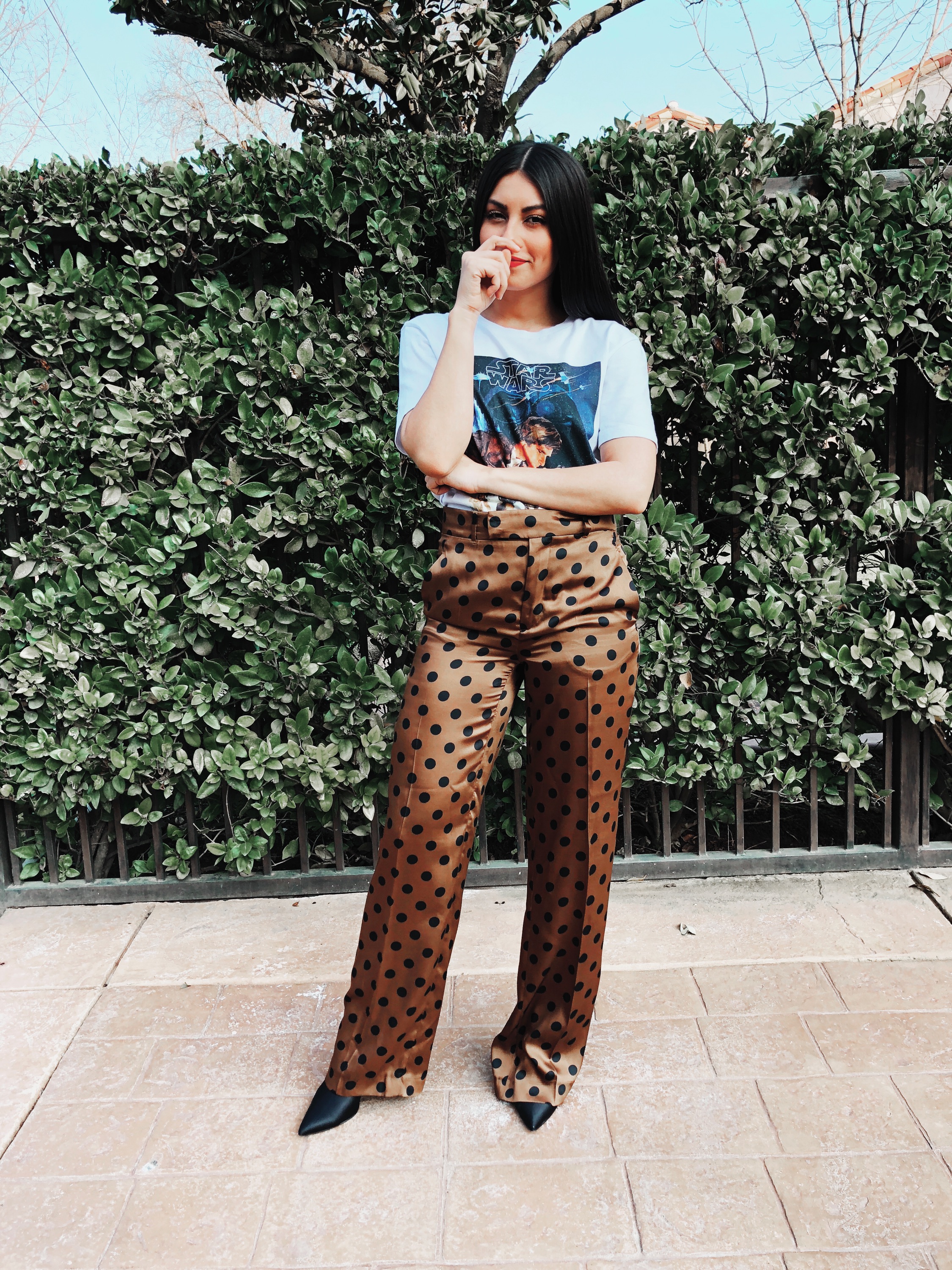 My weekend go-to is usually a graphic tee of some sort, and that's because the weekend is a time to relax and have some fun, so I why not add a printed pant into the mix!